What's on Tap

Wit of the West
Style: Belgian Witbier
ABV: 5%, IBU: 10
Belgian Wit (wheat) beer with coriander and sweet orange peel. Brewed with Cream of the West 7grain cereal for a local twist. Nice Belgian esters and funk
1913
Style: Porter - English
ABV: 6%, IBU: 18
Smooth English style Porter packed with roasted & chocolate flavors.

Hopikaze
Style: IPA - Session / India Session Ale
ABV: 4.4%, IBU: 100
A hop-forward session IPA. Don't let the ABV fool you, this beer will take you for a ride! 4th edition focuses on German hops; fruity, funky, BITTER

Quest For the Holy Pale
Style: Pale Ale
ABV: 5%, IBU: 32
Crisp American Pale Ale. Montana Hops from Bozeman!
BRBC Latte Stout
Style: Stout - American
ABV: 8.2%, IBU: 33
Brewed with 17.5 lbs of French Roasted coffee from Be Right Back Coffee directly during mash. Paired with a healthy dose of powdered milk sugar. Sweet malt, robust coffee, chocolate finish!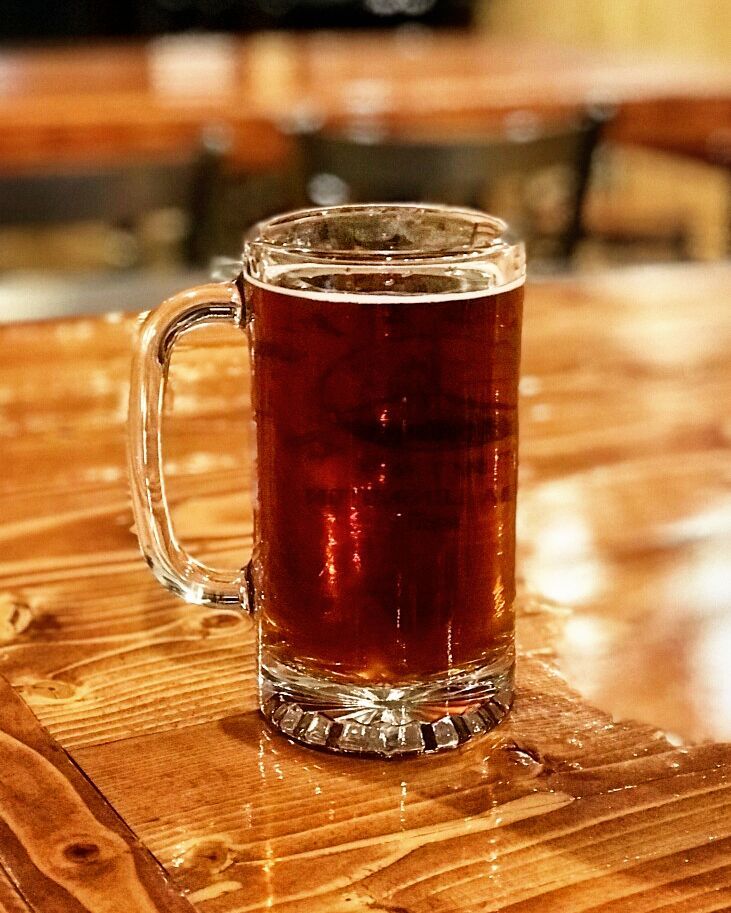 Rusted Rail
Style: Irish Red
ABV: 5.6%, IBU: 26
Balanced Irish Red Ale. Biscuit and malty flavors upfront followed by toasty and caramel notes.

Hops & Hair Ties
Style: White IPA
ABV: 6.6%, IBU: 68
Fruity white IPA made with Citra hops and Pink Boots hops blend. Celebrating women in brewing!

Harlo High Life
Style: Light Lager
ABV: 4%, IBU: 8
Gally's Lite, low-calorie, gluten reduced, bright clean lager. Great with a slice of lime!
Blood Orange Wheat
Style: American Wheat
ABV: 5%, IBU: 10
Over a pound of peeled blood oranges used per gallon equals one delicious, vitamin C packed fruit beer.
---